Avalon Bay, historic home to Indians, pirates and smugglers, is the romantic backdrop for a glittering parade of famous people who interacted during Santa Catalina Island's aviation history. The Knights of Avalon is a fascinating real-life adventure story of the 20th century, showcasing the flying boats and intrepid pilots that evoke memories of exciting times and places. Aviation pioneers Glenn Martin, Donald Douglas, and other notables such as stars Charlie Chaplin, Paulette Goddard, Ronald Reagan and even the Wrigley family and their Chicago Cubs baseball team all played their parts.

Beginning with the visionary inventors at the birth of aviation, and progressing to the navigation of the world's great oceans, this book furnishes a modern look at what is widely known as "the Golden Age of Aviation." Aircraft designers William Boeing, Leroy Grumman, and Igor Sikorsky are also profiled. Explore the spectacular rise and rapid disappearance of the flying boat from the world scene and learn "the rest of the story" of the how the last flying boat made in America came to be owned by actress Maureen O'Hara.

From the unique perspective of working for Catalina Air Lines for seven years, the author, David Johnston, highlights the personal backgrounds and experiences of the "Knights" — five "water pilots" and one stewardess who all greatly contributed to the richness of the aviation lore of the island. Also included are many humorous stories about some of the supporting cast for these knights, the "dock boys" in Avalon bay.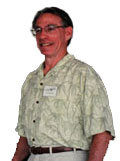 David Johnston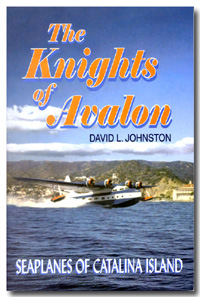 Captain Dick Probert at the controls of his Sikorsky VS-44A flying boat as he lifts off from Avalon Bay, Santa Catalina Island, California in 1965.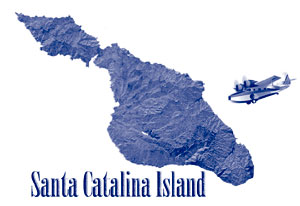 "The conquest of the air, with its profoundly important influence on the history of humanity will remain one of the outstanding facts of the twentieth century." - Igor Sikorsky (1938)

"Knights of Avalon" Book
by David Johnston



Contact David directly for orders:


http://www.knights-of-avalon.net/