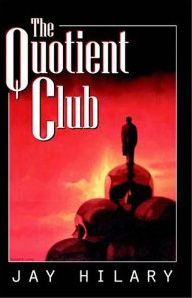 Quotient Club
by Hilary Jay

Since life is often stranger than fiction, this fiction will have you guessing how fictional it really is! Filled with aviation junkies details about the world of "fractional aircraft owndership", it weaves a winding webs of intrigue into mysterious deaths, a sexy newspaper journalist writing about the "rich and their toys" with inferences of Mafia involvement and greedy corporate moguls. Ironically, this was written before the events of the last few years... but it almost has a prophetic outcome!

Soft cover, illustrated, indexed, 239 Pages

Book, The Quotient Club
$16.95 now only $9.00!